Welcome to MITS Institute of Professional Studies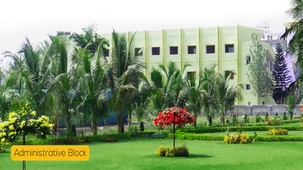 The MITS INSTITUTE OF PROFESSIONAL STUDIES (MIPS) is an applied science and research institution functions under the MITS Group of Institution at Rayagada, Odisha, India. Formerly known as MITS Biotech Division, it was established on 27 May 2002 by Basant Devi Charitable Trust, as a registered society under the Societies Registration Act, 1860. The MIPS has its corporate office at Bhubaneswar, Odisha.
The institute is approved by Dept. of Higher Education, Govt. of Odisha (27 May 2002) and affiliated with Berhampur University (52 -Year-old, reputed University in the state of Odisha). The institute imparts UG courses in Agriculture (BSc-4Yrs), Biotechnology (BSc), Food Technology (BSc), Computer Science (BCA) and PG courses in Microbiology (MSc), Computer Sc. (M.Tech) and Electronics Information Systems (MTech).
The Institute is moving ahead with transparent education system, having 15 batches of alumni that insist professional growth with ethical values at the core. MIPS is one of the most popular destinations to shape a career in higher education and research among the aspirants across the states like Arunachal Pradesh, Assam, Bihar, Chhatisgarh, Jharkhand, Odisha, Sikkim and West Bengal. This multi-ethnic student community with varied customs, habits, language, and harmony in diversity inspires our students to be a proud MIPSIAN in the domain of MIPS alumni.